Our privacy policy simple, and to the point…
We will never rent or sell any personally identifiable information about you or your account to anyone!
Yes, it really is that simple!
Web Promotion Customers: For some of our web promotion products it is necessary by law to provide basic information about site owners and administrators. We take  every precaution at our disposal to protect your privacy by utilizing only reputable vendors and affiliate services.
Links to other sites: Be aware that we make available to you links to external web sites outside of eMaxAds.com. These web sites will have their own policies regarding privacy. You are encouraged to practice due diligence with regard to the information you provide to any other web site, as we cannot be responsible for use of any information you provide to any organization beyond our direct control.
Use of Cookies Our site uses "cookies." Cookies do not harm your computer, they are used to log your session with the site and help you navigate the pages. We do not store any data about what you look for or which pages you visit. We obtain certain types of information when your Web browser accesses this site like screen resolution type of browser and IP address this is used to make the content better suited to your computers needs.
Links To Help Ensure Safe Internet Surfing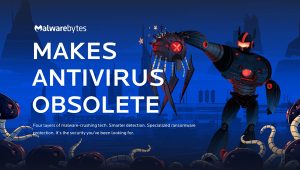 Solutions for PC, Ma, Android and Business Try It Free For 14 Days
MalwareBytes 3.0 1yr 1pc for $39.99

Malwarebytes Premium is Malwarebytes' strongest protection ever. It fights threats that antivirus software isn't advanced enough to stop. All threats are removed including worms, rogues, dialers, trojans, rootkits, spyware, exploits, bots, and other malware. Work, play, and socialize online freely with no worry.
Removes malware and spyware
Detects and removes malware and other advanced threats.
Automatically finds malware 24/7
Detects malware in real-time, before it can be a danger to your device.
NEW!Stops exploit attacks
Shields vulnerable systems and softwares from exploit attacks.
NEW!Blocks ransomware attacks
Stops ransomware attacks before your data is held hostage.
Shields against malicious websites
Prevents access to and from known malicious websites.